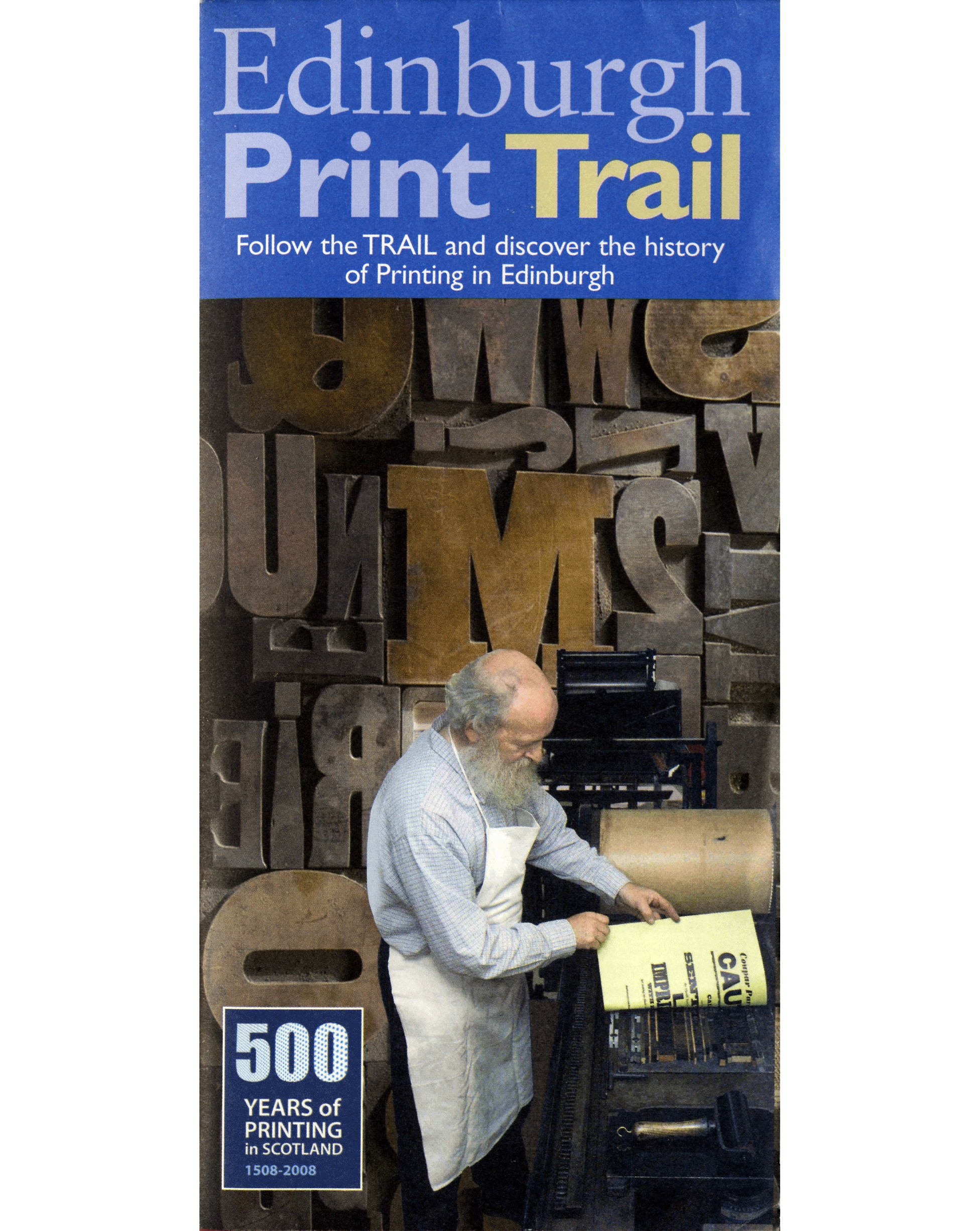 The Scottish Printing Archival Trust (SPRAT) has been industriously publishing histories of printing in Scotland, including volumes devoted to the major centres — Edinburgh, Glasgow, Dundee & Perth, and Aberdeen.
I came across SPRAT through picking up one of their products, a leaflet entitled 'Edinburgh Print Trail'. The leaflet provides a guide to four trails through Edinburgh, designed for the exploration of the history of printing and allied trades, such as publishing and stationery.
So far I've visited about 80% of the sites featured on the trails. The sites are a mixed bag: some, such as Edinburgh Printmakers are alive and enlightening; others, such as locations where there used to be factories but are now only modern blocks of flats, are comically dud. Most of the time, one finds oneself staring at an office, shop, or house, where there used to be something print-related but where any external traces have vanished.
Oddly, The Printing Press — rather a good place to stop, I discovered — doesn't feature on the George Street trail
Overall, I've never encountered so many ghosts. I was about to visit the cafe in George Street in what used to be the premises of T & T Clark, but doing so felt somehow almost disrespectful: I went to the cafe next door instead.
Overall, the trails do help to bring home the richness and diversity of the industrial history.
There must have been a good deal of mingling between residential and commercial premises and realising made it easier to imagine the life of 18th and 19th century Edinburgh.
I'm glad all that enterprise and endeavour isn't in danger of being forgotten.